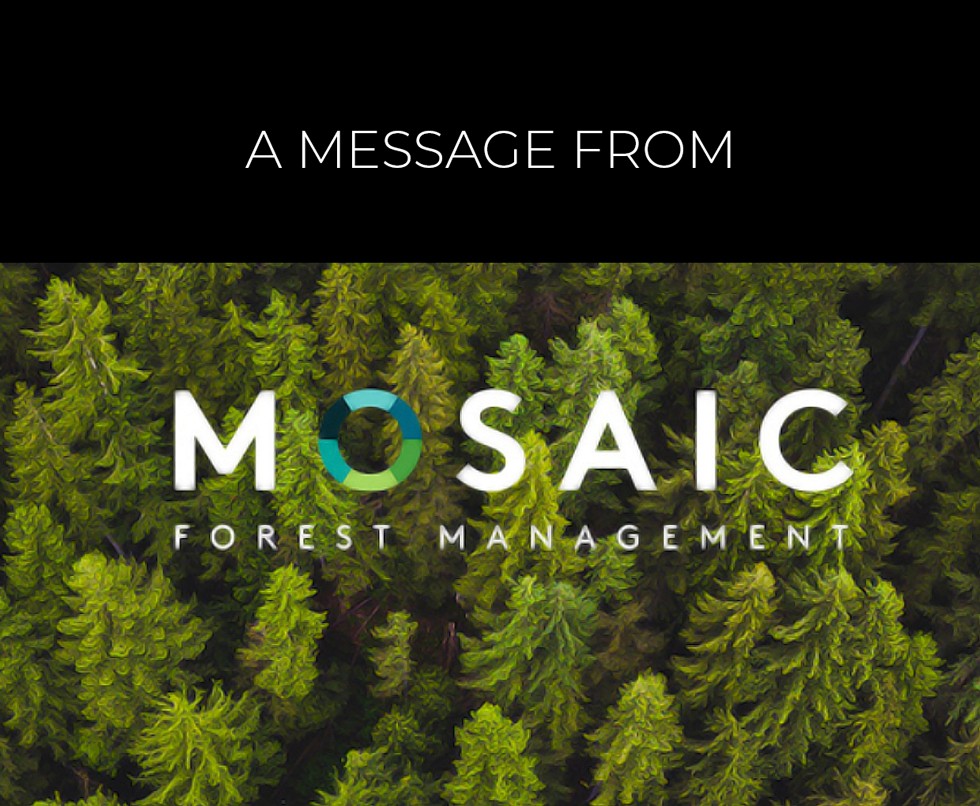 A message from Pam Jorgenson at Mosaic:
Hello All,
Just wanted to let you all know that we will have geotechnical crews starting the detailed terrain stability assessments above Youbou mid next week (estimated start is July 17).
They will be drilling core samples, so there may be minor noise and activity noted by local residents. This activity is related exclusively to collecting data about the geotechnical characteristics of the slope. As previously communicated there is no current or planned harvesting underway.
If you have any questions, please let me know.
Pam