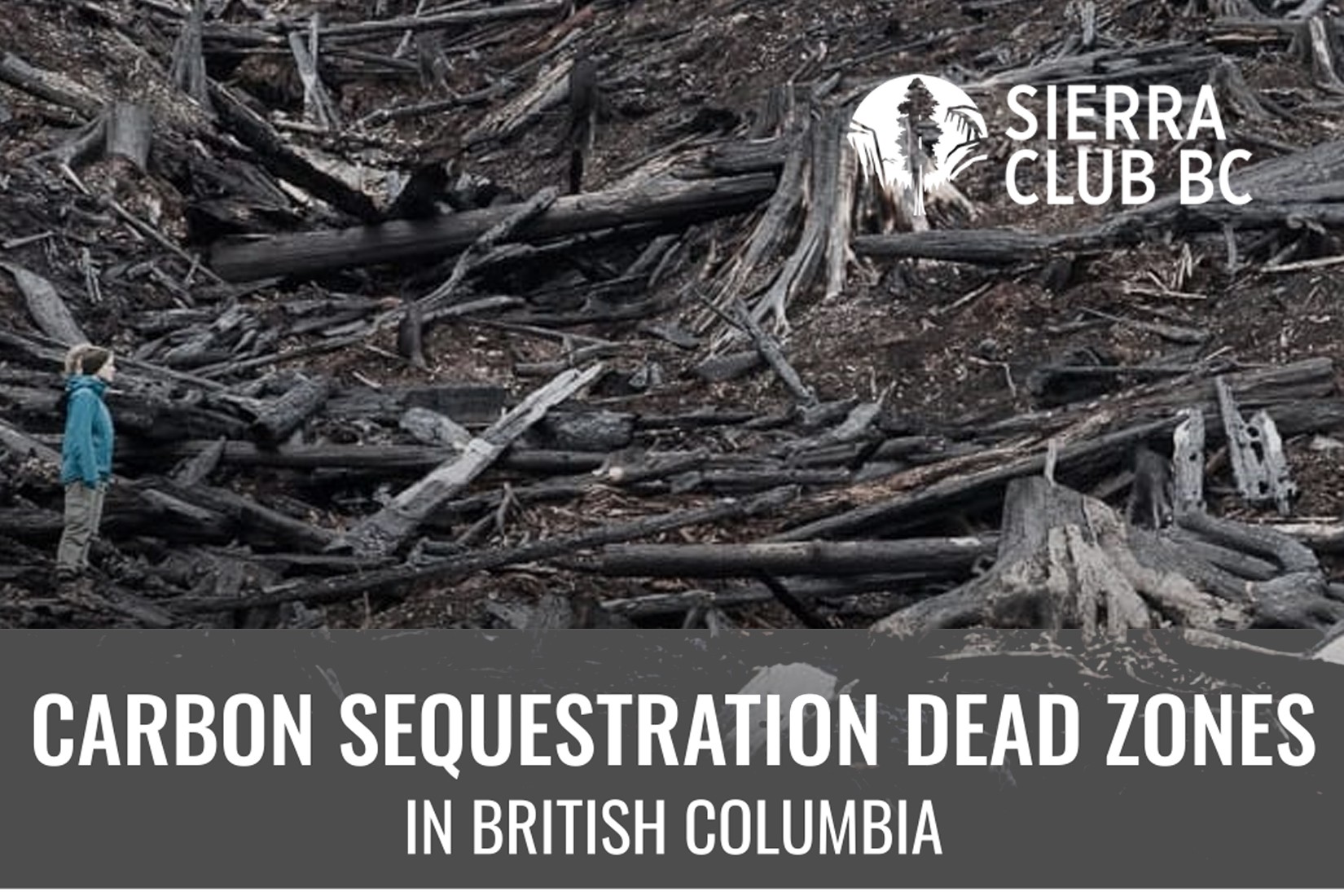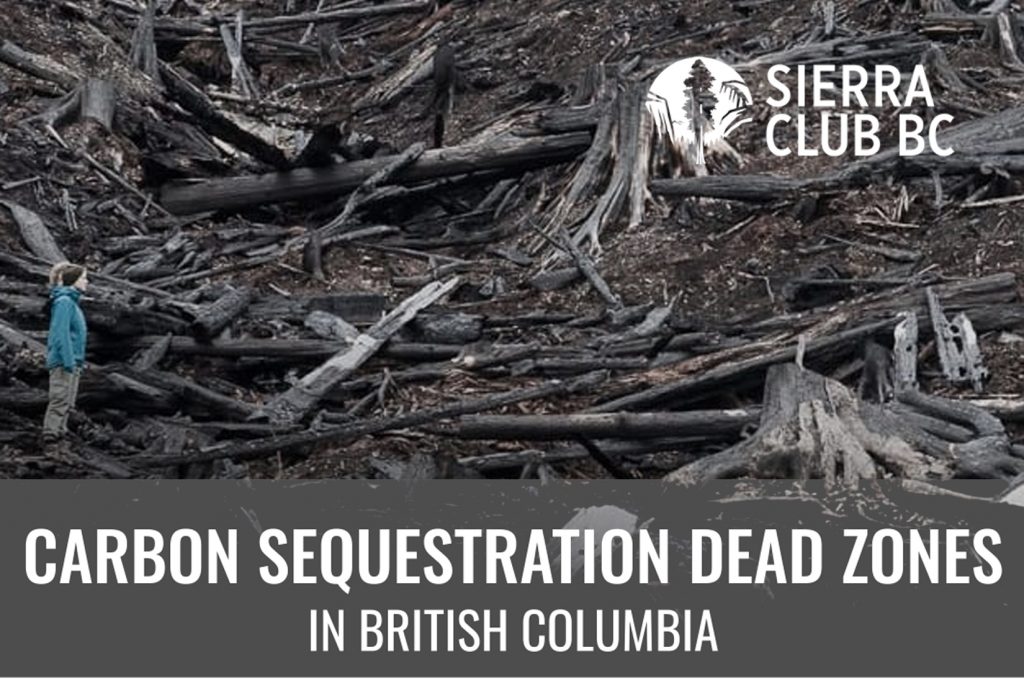 A Sierra Club BC Report On The Future Of Forests In British Columbia.
Clear cutting is not sustainable; not economically and not ecologically.
---
Jens Wieting, Senior Forest and Climate Campaigner, with mapping analysis by David Leversee
---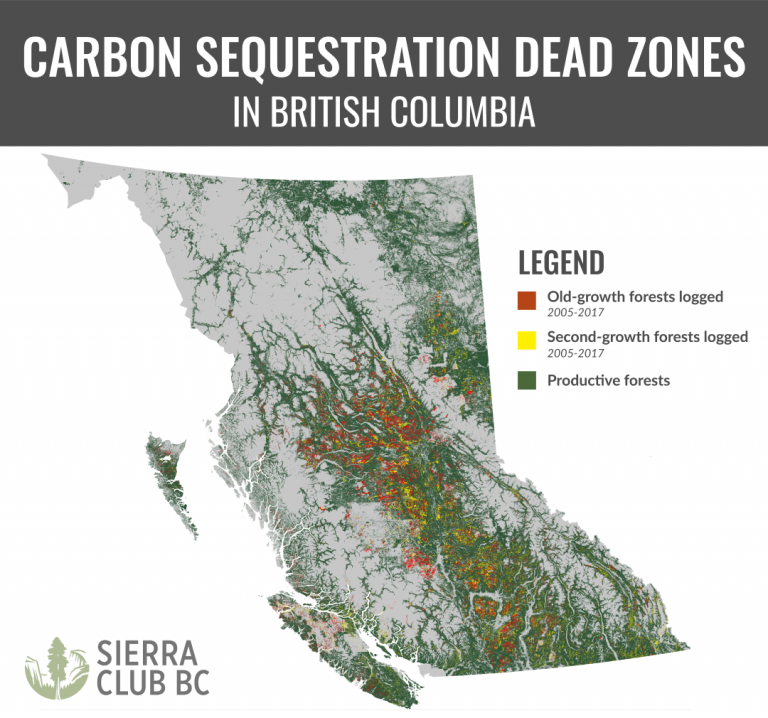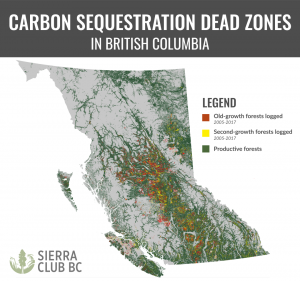 In our latest report, we've found that ending clearcutting of forests is as important for B.C. climate action as phasing out fossil fuels.
Areas clearcut across B.C. between 2005 and 2017 total 3.6 million hectares, a combined area larger than Vancouver Island. These areas are "sequestration dead zones": clearcut lands that release more carbon than they absorb (see map).
For thirteen years after clearcutting, the carbon released into the atmosphere from decomposing organic matter and exposed soils is more than the carbon captured by the growth of young trees. In other words, it takes thirteen years for young trees to have a net effect of capturing carbon. In the meantime, clearcut areas remain "sequestration dead zones."
This report includes a number of recommendations for forest conservation and reform of the provincial forestry sector to support a stable climate and healthy communities.