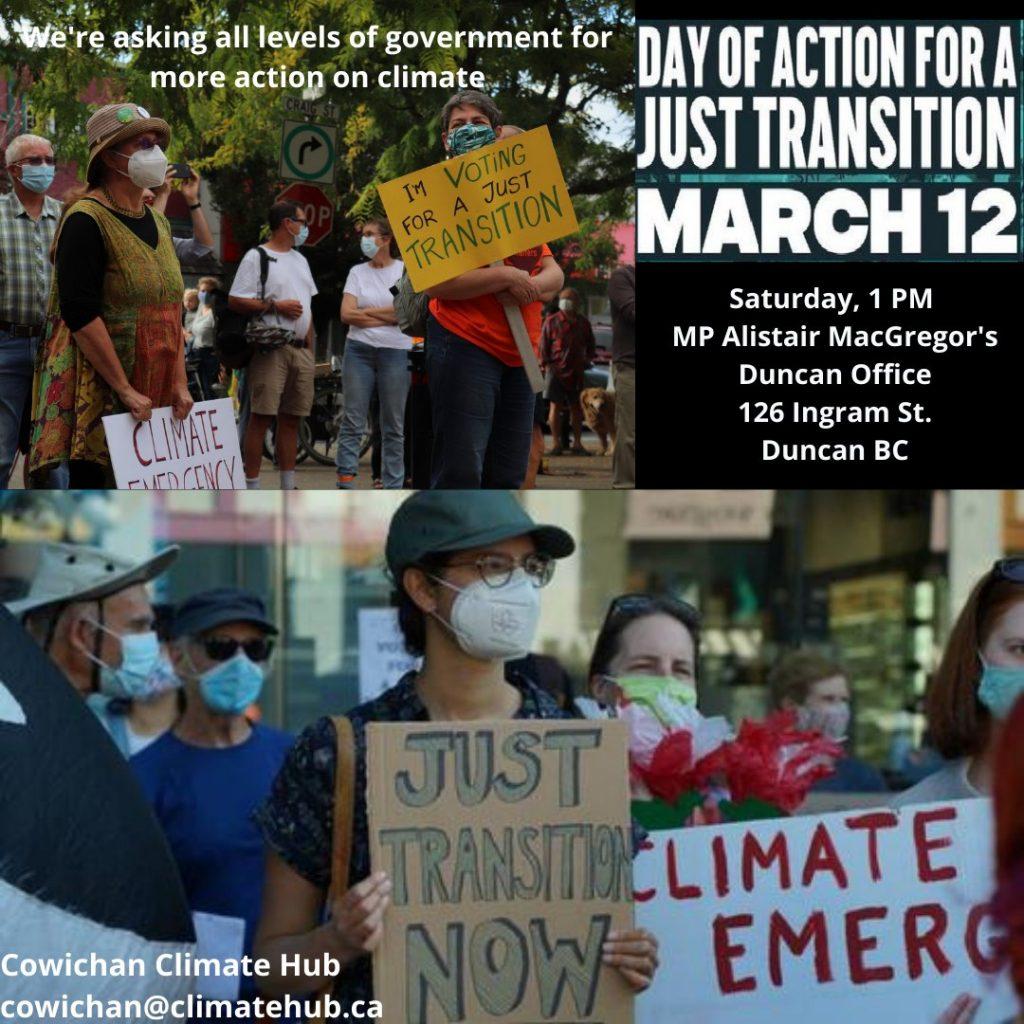 Day of Action for Just Transition – Cowichan Climate Hub
Climate Chaos is barreling down on us. We need immediate action and leadership by all levels of government for a rapid and JUST TRANSITION away from fossil fuels.
Join us outside MP Alistair MacGregor's office March 12 at 1pm to imagine forward into that just transition and celebrate the opportunities and jobs that come with moving our economies – locally, provincially and across Canada – away from fossil fuels and into a renewable and sustainable future for our children and grandchildren.
Sign up to join us: https://act.350.org/event/jta-doa/25393/