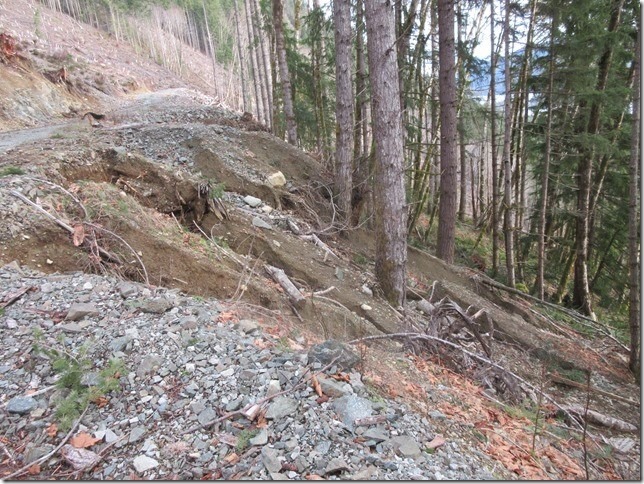 In previous years, the "EXTREME SLIDE DANGER" sign was posted prominently on the road leading to Youbou. I hadn't seen one this year,. Slides, though, were visible in many places.
The big slide that caught the couple on their way around the lake was located on a steep slope with boulders and trees dislodged by the rains. Other slides and washouts were located near logging roads and clearcuts as seen in the pictures taken near Youbou.
The steeps slopes of Mount Holmes and Mount Good are prone to slides. This is no place to cut down trees, especially when extreme weather is expected to increase in the future.
What does Mosaic mean when they say that they have no plans to log above the community of Youbou? They showed us plans before the CVRD released the geo-hazard study. I hope when they release the results of their own study, our concerns will be laid to rest.