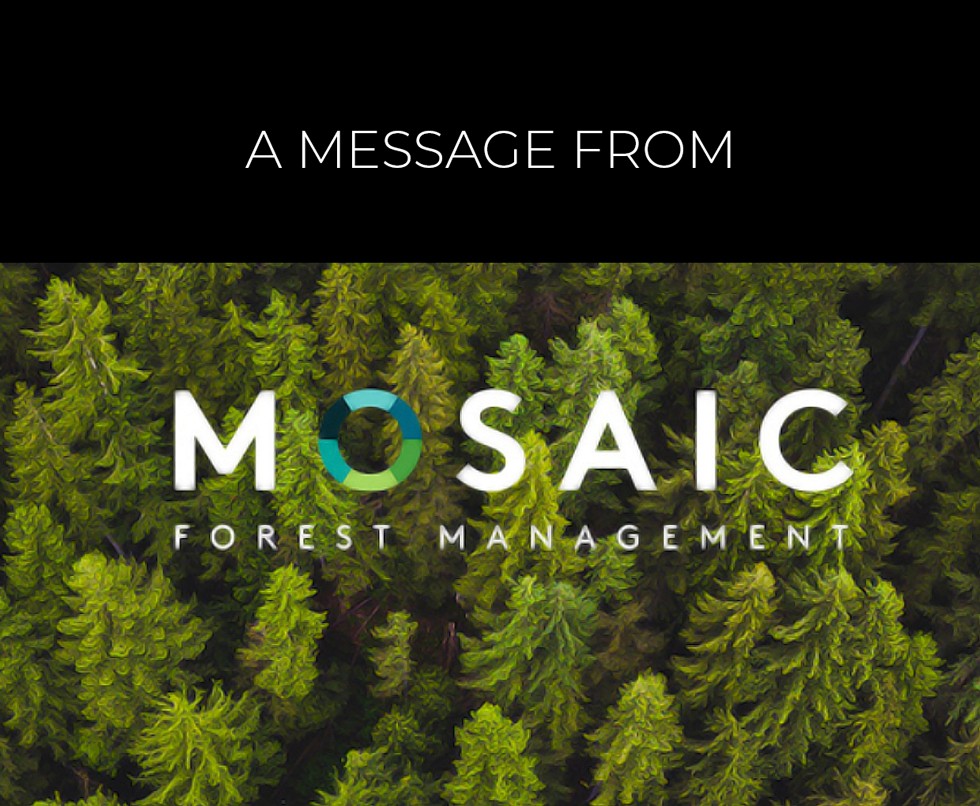 From Pam Jorgenson at Mosaic:
From Pam Jorgenson at Mosaic:
Hi again,
I wanted to let everyone know that Mosaic will be continuing the studies commenced in the summer, in which geotechnical crews conduct detailed terrain stability assessments of the hillside around Youbou. Estimated start date for activity is the last week of October.

As before, the crew will be drilling core samples, so minor noise and activity may be noted by local residents. Activity is solely related to collecting data about geotechnical characteristics of the slope. When completed, the results will be made available to the CVRD and Youbou residents. We still have no planned harvesting for the hillside above Youbou.
Any questions, please ask.
Pam

PS – Lori, please feel free to include the text here in any updates to the Community.