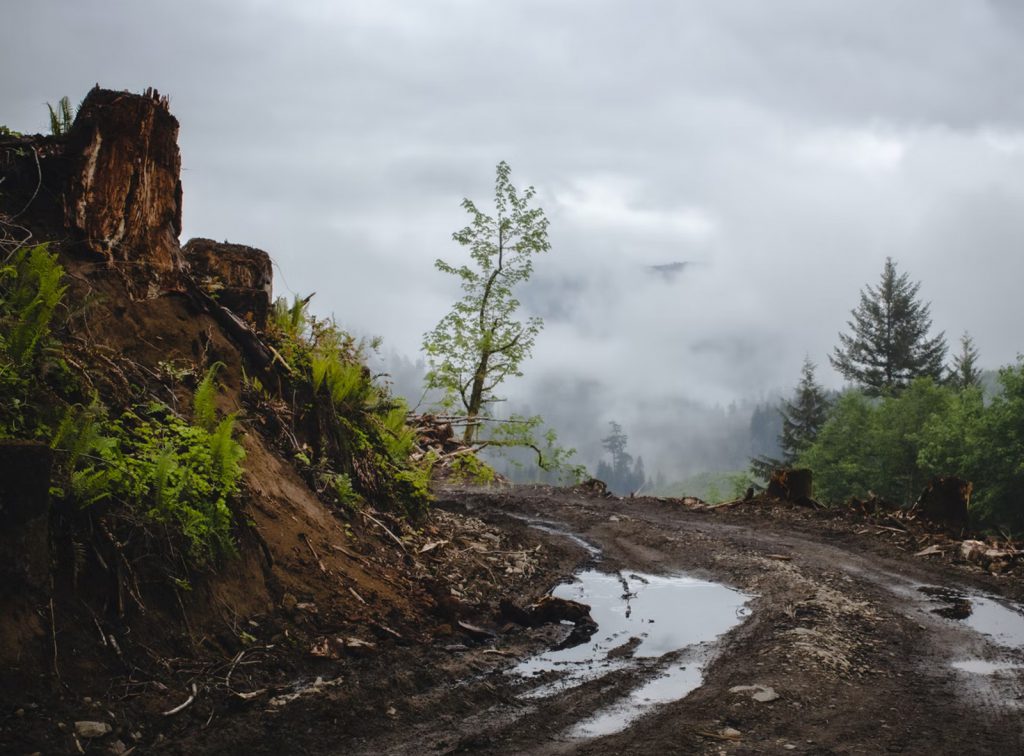 We know we're not alone in this critical campaign to save watersheds from logging that begins with logging roads and continues all the way to the ocean. Rod Burns from Quadra Island shared this letter his group wrote to Domenico Iannindinardo at Mosaic (TimberWest):
Attention: Domenico Iannidinardo, Vice President, Forest & Logistics and Chief Forester
Dear Sir:
Re: Harvesting within the Hyacinthe Creek watershed, Quadra Island
Quadra Island Salmon Enhancement Society (QISES) is a non-profit organization established in 1981 to protect, maintain and restore Quadra Island salmonid fish stocks and their watersheds. Our two main roles include maintaining, monitoring and enhancing watersheds and fish habitat; and providing public education and raising awareness.
McKercher Creek, locally known as Hyacinthe Creek, is the second largest watershed on Quadra Island at 1583.4 ha. The mainstem, which parallels Walcan Road, is almost 4 kilometers long with several tributaries, including McKercher Creek which drains a substantial area west of Hyacinthe Bay Road and flows into Hyacinthe Creek below the road crossing. Hyacinthe Creek is one of two premier streams for spawning chum on Quadra, and very important as spawning and rearing habitat for coho. In a comparison of chum salmon streams monitored by Department of Fisheries and Oceans in Area 12/13 (South Quadra to Port Hardy), based on a 12-year average, Hyacinthe Creek ranked 10th out of 34 streams, many of which are much larger in volume and watershed drainage.
Since 1985, Quadra Island has experienced three extended cycles of below average precipitation: from 1985-1990, 1998 to 2005 and 2015 to 2019 (plus year 2010). DFO Escapement Records show a substantial decline in all species during and after the 1985-1990 dry period, and that coho stocks have not recovered to pre-drought numbers since then. According to DFO, the average 12-year escapement for coho (2008 to 2019) was 31; the 4-year average escapement (2016-2019) was 6 coho.
During extremely dry years, it is apparent that summer fry rearing habitat diminishes substantially due to lack of in-stream flow and stranding of coho fry frequently occurs at unusually low water levels (volunteers routinely rescue coho fry from the wetland outlet north of proposed Block 12-116 and in Tan Creek north of Block 12-112). Fall runs of returning chum and coho are being restricted access to spawning grounds by lack of water. Often, previously regular October storm events do not occur until mid-November, preventing salmon from migrating up the stream effectively. This allows heavy predation by river otters. In more recent years, we've found leeches attached to the gills of chum salmon which are holding in the estuary due to low water levels.
In 2017, we were forced to drain the small pond which was maintained at our EcoCenter for rearing coho fry and educating visitors. Abundant fresh water from McKercher Creek (a major tributary of Hyacinthe Creek) was used to supply the pond, but water levels became so low during extreme drought years that the pond literally dried up, stranding the coho fry which had to be relocated. The decision was made not to stock the EcoCenter pond with coho fry due to unpredictable water availability in summer. This was a major component of our educational program, and was partially responsible for the closure of the EcoCenter to summer visitors.
Over the years, QISES has contributed considerable work and funds towards maintaining and enhancing Hyacinthe Creek's viability as a salmon stream. In 2004, QISES initiated a long-term Drought Proofing Program, funded by Pacific Salmon Foundation and Vancouver Foundation, with a two-pronged approach: to store winter precipitation and regulate flow release through the drier periods; and to create more in-stream pool and associated cover habitat (A Drought Proofing Program for Selected Quadra Island Streams, L.M. Bowles, RPBio, 2004). In summer of 2005, in-stream work was carried out by building weirs of rock and stumps to create more diverse riffle and pool habitat, thus improving spawning and rearing capability. This summer we are planning similar enhancement work downstream of Hyacinthe Bay Road, as well as a section further upstream in 2023.
For the past 15 years, we have been using Mud Lake, Reed Lake and a large wetland (north of Block 12-116) as reservoirs, releasing the stored water downstream through a series of waterlines during the summer months to support coho fry and cutthroat trout viability. We welcome frequent beaver activity at the outlets to these water-bodies as their dams can add winter storage to the system. Much volunteer work is needed annually to maintain this water control system so vital to Hyacinthe Creek. The dry summers we have experienced are quite a challenge for keeping adequate flows in the stream.
Local anecdotal evidence indicates that extreme high water events are becoming more common in late fall and winter. This causes deep pools to fill with gravel and smaller sediments as well as increasing the risk of salmon eggs and coho fry being flushed downstream. In addition, these high water events exacerbate the siltation problem from runoff along Walcan Road. There is no way of knowing how much these fluctuations are due to climate change, logging within the watershed or a combination of both. Either way, trends strongly indicate the likelihood of less summer and early fall water availability; therefore, it would be prudent and consistent with the precautionary principle to prevent any further dewatering of Hyacinthe Creek by diminishing the forest cover within the watershed.
It is commonly recognized that living forests hold precipitation within the canopy and extensive root system, releasing moisture slowly, while a logged-over forest releases moisture quickly without the same water-holding capacity. In fact, it is well documented that more than 50% of all rainfall never reaches the ground in a mature forest scenario, instead being absorbed by the canopy. This not only results in a delay of water transfer down-slope but also significantly reduces the opportunities for slope erosion and subsequent sediment transfer to the stream. The added sediment load to the creek has the potential to infill the limited number of pools available to summering coho fry. During extreme fall and winter rainfall events such as we experience on the West Coast, the intact forest canopy is very important in preventing flash flooding and subsequent damage to fish habitat.
We believe that harvesting Block 12-116 and the northerly portion of Block 12-112 (adjacent to Tan Creek), as well as building new roads into the area, will directly impact the flow regimen of Hyacinthe Creek. Therefore, we are asking for a deferral of any further road building and timber harvesting on lands draining the north and south sides of Hyacinthe Creek, including Mud Lake, Reed Lake and the wetland north of Block 12-116. In addition, we urge you to seriously consider suspending forestry activities in the area of the proposed Quadra Island Research Conservancy, as outlined by Open Bay Society in an email to Mosaic Forest Management Corp., dated February 19, 2021, since this area encompasses most of the Hyacinthe/McKercher Creek watershed.
We genuinely appreciate the cooperation and communication we have shared with Mosaic (Timberwest) in the past, allowing us to provide feedback prior to road building and harvesting in areas that are in proximity to fish habitat. But, we cannot emphasize enough how strongly we oppose your proposed logging plans in the Hyacinthe Creek watershed. Whether or not the future control of this watershed lies with Mosaic and TFL 47, We Wai Kai Nation, or a Research Conservancy, the Hyacinthe/McKercher Creek watershed is of the utmost importance to QISES.
We appreciate your prompt consideration of this matter and look forward to a reply by Wednesday, April 7, 2021, in order that the Board of Directors may consider your response at our next meeting.
Sincerely,
Janis McLean,
On behalf of Quadra Island Salmon Enhancement Society Board of Directors:
Lawrie Bowles, RPBio
Peter Calverley, RPF
Frank Gleeson
Larry Hafemeister
Janis McLean
Lauren Miller
Doug Richardson
Eileen Sowerby
Mark Zimmerman