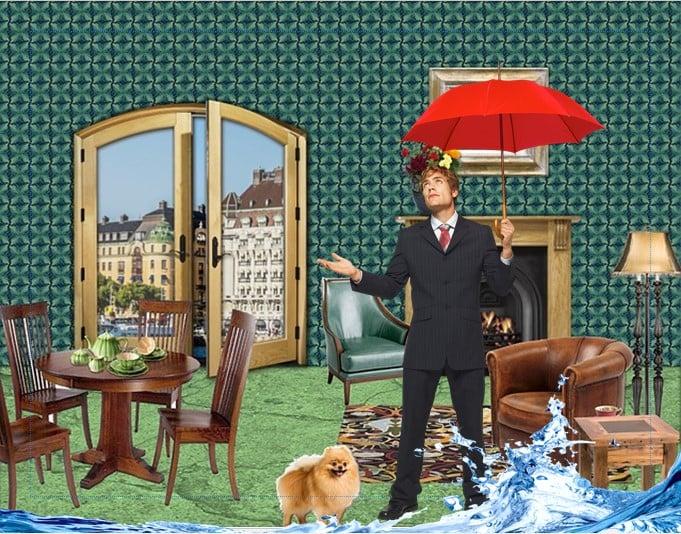 Let's imagine you are sitting in your favourite chair, reading a fantastic book one cold and rainy day, when you hear water dripping onto the floor beside you. You rush to get a bucket, set it under the leak and call the roofer. You are so relieved when a truck pulls up and you hear the doorbell. You open the door and are given a shiny new bucket to replace the one beside your favourite chair. Then, waving and handing you the bill, the roofer leaves. How would you feel?
I know how I would feel. I would feel the same way I felt when the BC NDP government announced their budget which includes $145 million over three years to be used in part to move the BC Wildfire Service from its current reactive model of fire response to a more proactive one.
This effort to save our forests, as essential as it is, cannot end there. It's akin to handing us a bigger, shinier bucket to catch the water coming through the hole in our roof. If, as a recent United Nations report indicates, catastrophic wildfires could increase by 50% in less than 80 years, our forests must be more resilient.
Forestry laws and practices must fundamentally change. Current silviculture practices leave forests less resilient to forest fires and communities more vulnerable.
The Old Growth Strategic Panel report concluded that it is important to immediately defer logging in old forests where ecosystems are at risk of irreversible biodiversity loss. They say this is necessary to safeguard some of the most climate change-resilient forests, and mitigate risks to communities, such as fire and flooding.
I would argue that the rest of the forests in BC would greatly benefit from implementing their recommendations as well:
Adopting new silviculture systems as alternatives to clearcutting to help manage for multiple values and ecosystem services, such as water filtration, and reduce climate change risks for nearby communities.
Preventing climate-related disasters by protecting and restoring forests will save money (and lives) in the long run but will require an up-front investment to facilitate the transition and mitigate local economic impacts.
Incorporating forest protection and restoration into B.C.'s climate preparedness and risk adaptation strategy.
Introducing a "climate risk impact test," to be applied to all forest management decisions, and prior to approving logging plans, to determine if a given action will make the forest and surrounding communities more (or less) vulnerable to climate risks. Logging plans must be modified or cancelled to address these dangers and defend community health and safety.
Reducing greenhouse gas emissions.
Prioritizing forest health and resilience above timber supply.
In forests, just like in our communities, there is strength in diversity.