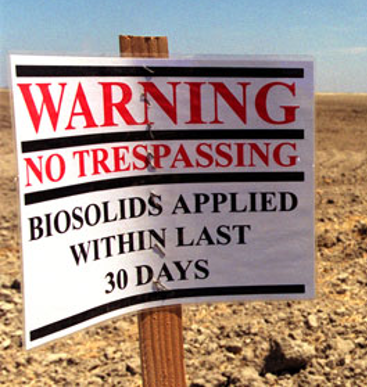 What's the saying? Oh, yes: "#2" flows downhill… right into our aquifers, lakes and rivers. I added the last part. But if Minister George Heyman has his way, it could soon be coming to a drinking glass near you.
In a recent letter, Heyman wrote that Victoria's biosolids strategy must include, in the long-term "a range of beneficial uses including, but not limited to forestry (for example fertilizer / soil conditioner), reclamation (for example mines), landfill closure and agriculture."
Biosolid Free BC is in agreement with the David Suzuki Foundation's position that it "does not support the dumping of sewage sludge, treated or otherwise … sewage sludge can contain a brew of nutrients laced with PCBs [polychlorinated biphenyls – in low levels]; dioxins and furans (again, generally in low levels); chlorinated pesticides [such as DDT Aldrin, endrin, chlordane, indane, mirex, etc..); polybrominated diphenylethers (PBDE's – Flame retardant chemicals); hormone mimicking compounds like Phthalates and nonylphenols and their ethoxylates: carcinogenic polycyclic aromatic hydrocarbons [PAHs]; heavy metals ( in particular arsenic, cadmium, copper, lead, mercury, selenium, and zinc); bacteria, viruses, parasitic worms, and fungi; industrial solvents; asbestos; and petroleum products … All of these chemicals can, and do contaminate the soil and can contaminate the crops grown in those soils. There is also the associated problem of these contaminants running off treated fields and into local water courses when it rains."
What do you do if you can't pronounce the ingredients in your drinking water?