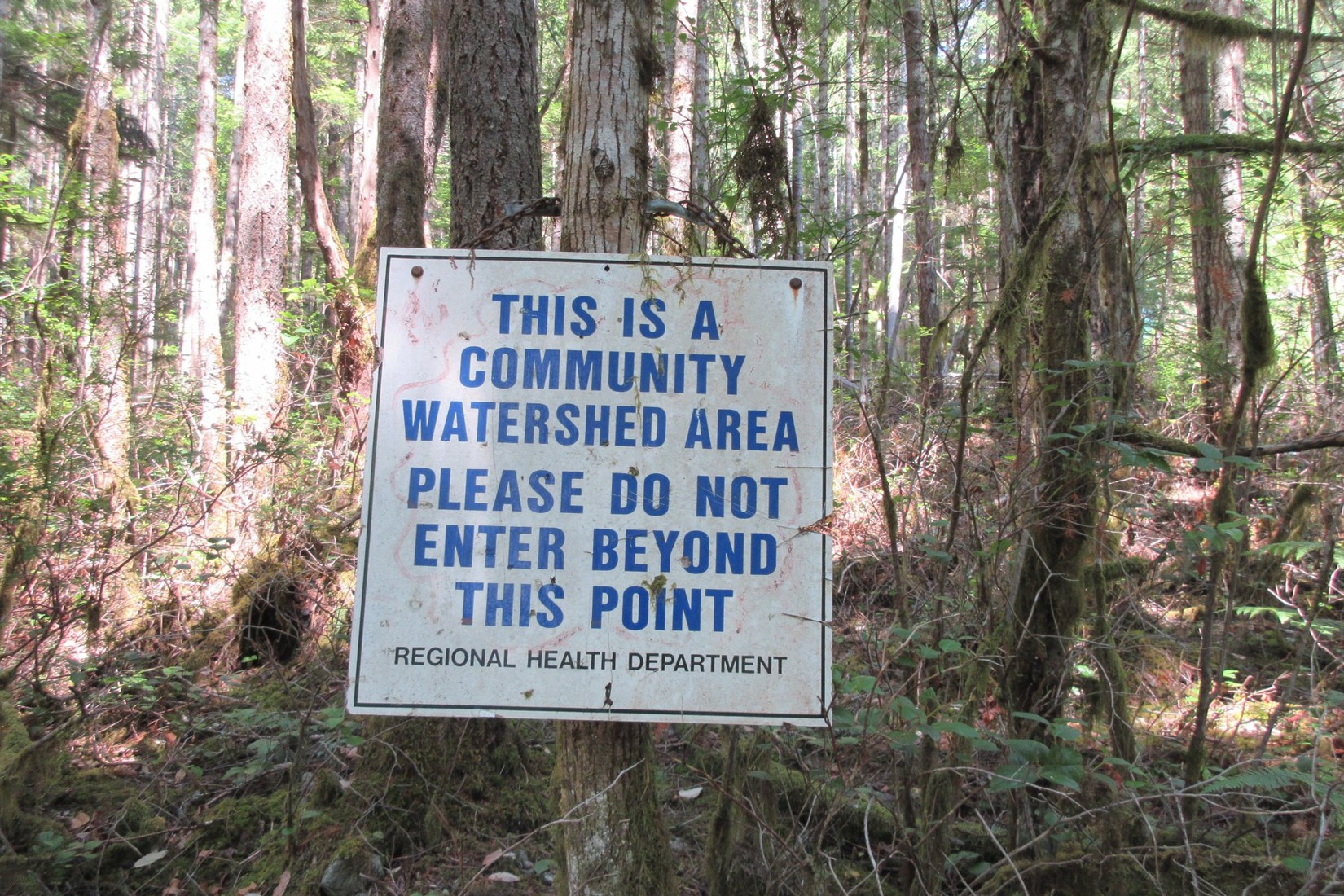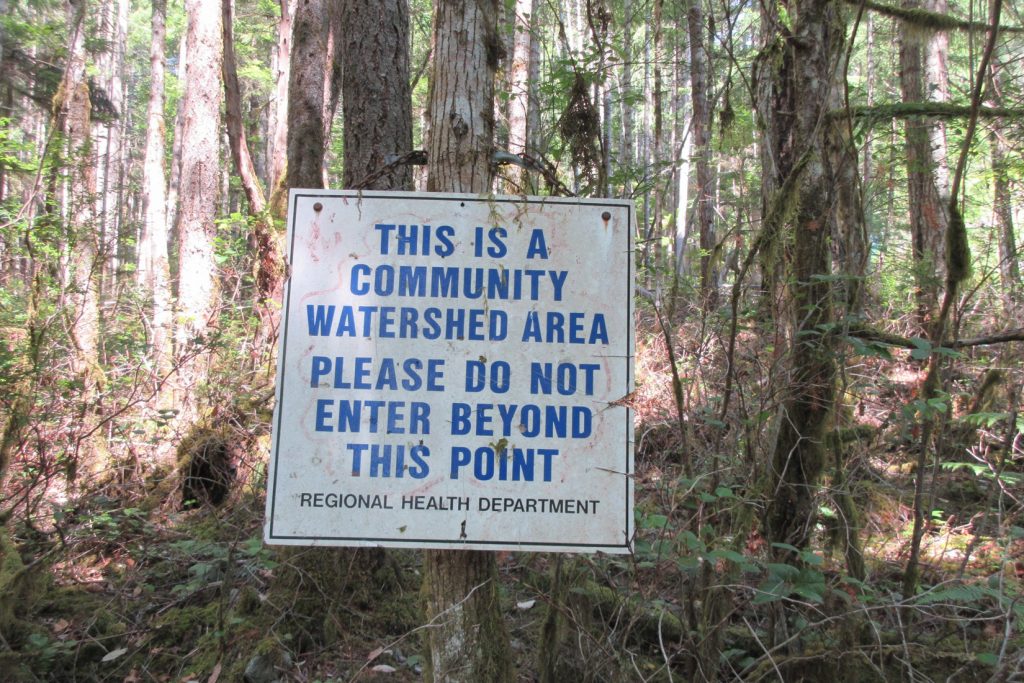 On a recent hike, I noticed this sign.
On a recent hike, I noticed this sign. I wondered if that meant it was somehow protected by the same regulatory framework as "community watersheds" are on Crown lands.
Since it was posted by the Regional Health Authority, I have requested that the Minister of Health clarify this designation and let us know what we can expect in the way of safeguards and security.
I used information from Patrick J, Bell's Forest Harvesting and Water Quality: A Case Study of the China Creek Community Watershed to help me understand more about forestry and watersheds: https://open.library.ubc.ca/…/graduater…/310/items/1.0305789
It would be very alarming if the protection of our community watershed was left solely in the hands of Mosaic Forestry.
As Terrance Coste, Campaigner and Spokesperson for the Wilderness Committee reports, ""Jurisdictions that protect their watersheds as healthy, intact systems will have more stability in a changing climate. In privately owned watersheds, we see industrial development that undermines water quality. In publicly owned watersheds, we don't. (Coste, 2015)
The guarantee of a fully protected watershed is critical, not just for the human residents of this area, but for all the other living things as well. Climate disruption has already impacted our watershed. The vulnerability increases when private ownership and logging techniques can determine its fate.
Once a watershed has been damaged, the cost of filtration plants falls to the taxpayers. The regions in BC and elsewhere that fully protect their watersheds have reported reduced water treatment costs. The Capital Regional District has even been able to avoid the purchase of a filtration system.
I believe the provincial government has an obligation to provide all of us with the assurance that our watershed will be as protected as those on Crown Lands. They have the obligation to ensure that our drinking water will no longer be privatized.
I am grateful to June Ross, from Vancouver Island Water Watch Coalition, She is an incredible source of information and inspiration.
I commend Sonia Furstenau, our MLA, for her tireless efforts on behalf of watersheds in BC. She continues to be a source of advice and support to Save Our Holmes.